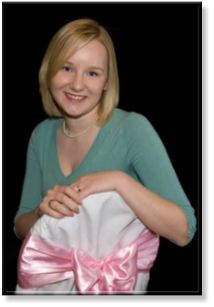 Tonya Yeomans Wedding Planner
WPICC
The Maritimes has become a popular place for weddings. Whether it be for couples who reside here in the beautiful East Coast, Maritimers who have moved to other provinces or countries want to have a "down home" wedding or just couples who want to get married in our beautiful, and relaxed Maritime provinces.
Although, the idea of getting married back home (or in a different province all together) is exciting, it can also be very overwhelming. You do most of your planning online and usually make one or two trips to meet with vendors. The few days that are spent here are usually hectic to say the least.
Unfortunately, for most it does not seem to get easier as the big day approaches. There are so many details to go over and errands to run, that Brides (and Grooms!) are often stressed and exhausted by the time their wedding day arrives. The solution? A certified wedding coordinator!
As a certified wedding coordinator, I can suggest venues, florists, caterers, cake decorators, entertainment, officiants, and decorators that will suite your wedding style and budget. Often times, wedding coordinators are viewed as another expense, when really we are an asset. In establishing relationships with such vendors we can usually negotiate discounts on the services they will provide.
Not only will the wedding coordinator help to plan the day, she will make your visit before the wedding worth your while, by narrowing down the vendors that you will meet with. Once everything is planned, your wedding coordinator will be there with you (behind the scenes) throughout the big day, making sure everything runs according to plan, you will be able to sit back, relax and enjoy the biggest day of your lives.
For more information please contact Black Diamond Events (506) 227-3561
Mention this article and receive 10% off any Coordination Package.