Local professional officiants available, in your area, for Weddings to make your ceremony special.
Traditional Weddings - Theme Weddings - You Choose The Location
Private Ceremonies - Warm, Friendly Service
2020 - 2019 - 2018 - 2017 - 2016 - 2015 - 2014 - 2013- 2011-2012 - 2006-2010 - 2004-2006 - 1998-2004

Maxime Roy and Charles Mink
October 30th 2004
Krystal Blade Tattoo Parlour Moncton NB.

John Merks
Wedding Officiant
857-9848

Lisa Dutcher and Rex Major
June 4th, 2005
KOK Campground Caissie Cape NB.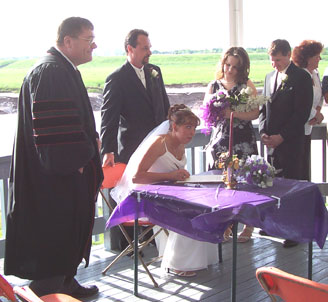 Carrie Wilson and Rick Watmore
June 11th, 2005
Riverfront Front Park Riverview NB.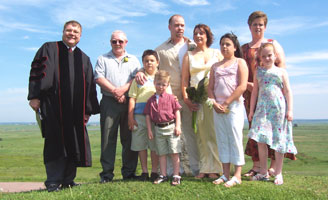 Nancy LeBlanc and Steven MacNeil
June 26th, 2005
Fort Beausejour National Park Aulac NB.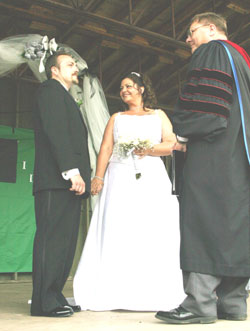 Brenda Arsenault and Paul LeBlanc
July 9th, 2005
Atlantic National Car Show Centennial Park Moncton NB.
Agnew/Times-Transcript Photo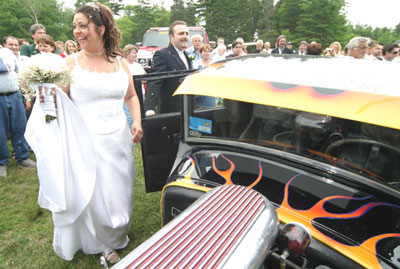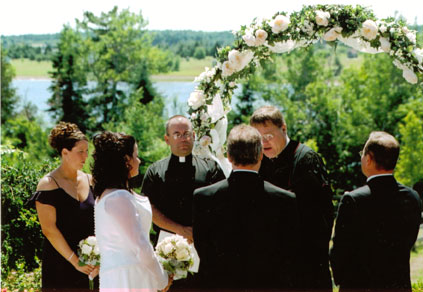 Lise Leger & Barry Gallant
July 16th 2005
Richibucto River Resort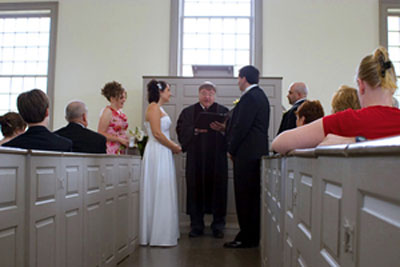 Denise Malenfant and Michael McCluskey
July 23 rd , 2005
The Free Meeting House, Moncton NB
A Beverley Lu Latter Photo

Julie LeBlanc and Bobby Gautreau
July 29 th , 2005
Memramcook Institute and Resort
A Ben Gautreau Photo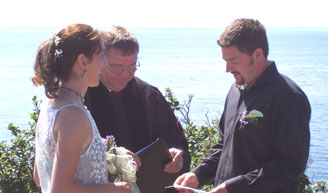 Alison Elliott and Ben Walters
August 3rd, 2005
South West Head Lighthouse Grand Manan Island NB.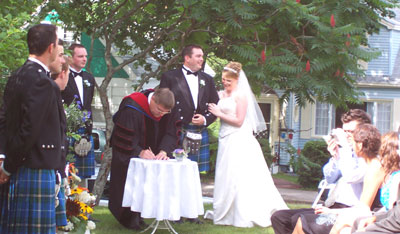 Jennifer Bedford and Daniel Woolfsmith
August 6th, 2005
Fairview Inn Bridgewater NS.